Happening Hertford!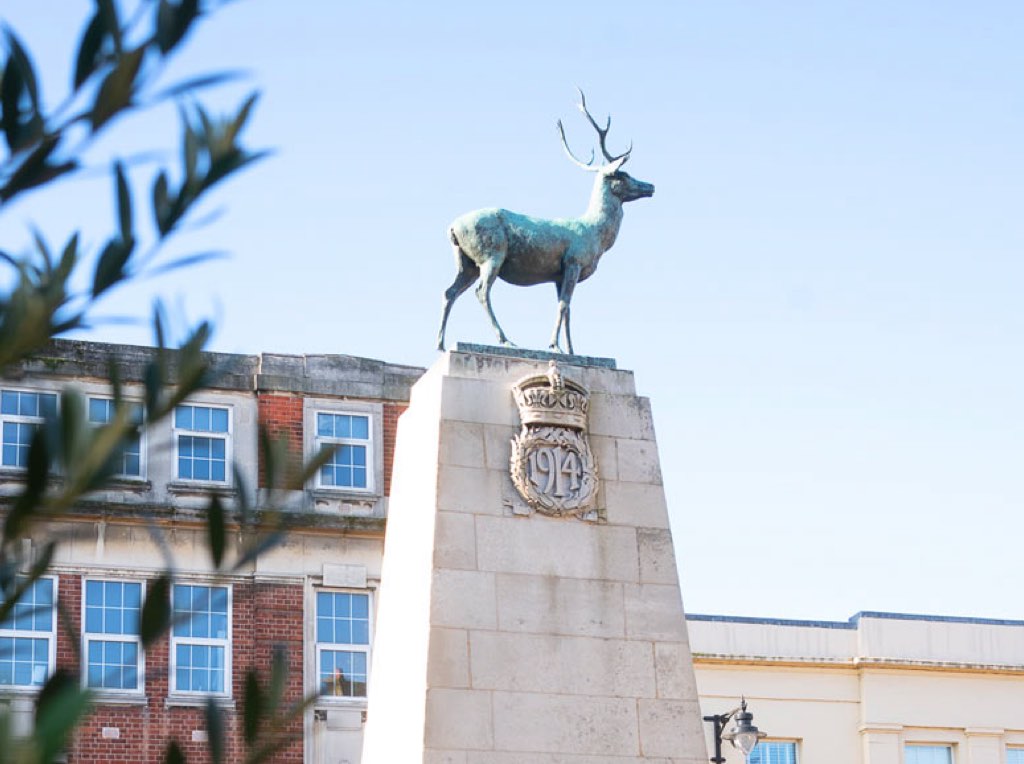 Our little County town punches way above its weight when it comes to culture and nightlife – no wonder homes for sale in Hertford and Houses for sale Hertfordshire are getting great property valuation.
We've talked about the post-pandemic 'Exodus' of young families from London. And in past news articles we've often referred to the exceptional resilience of homes for sale in Hertford in terms of property valuation – even in the current cost-of-living crisis. So, as prices nationwide are predicted to fall by up to 10% this year, homeowners in the Hertford area can be confident that their property's value will remain quite a bit higher than the national average. Surrounded by leafy and largely unspoilt Hertfordshire countryside, yet just half an hour from London, our little county town, with its impressive stock of period properties and modern developments, is undeniably attractive. But surely that alone doesn't account for the Metro's (Tuesday 7th February 2023) description of this historic market town as 'fifth happiest place to live in the East of England'!
When you look at Hertford's calendar of events, you get an immediate sense that this really is where the action's at! For a start, the town has always boasted far more pubs than your average English town – and although there aren't quite as many remaining as in the public house heyday (maybe the 70s, we'd guess), Hertford more than makes up for that with the huge number of new cafés, coffee shops, cocktail bars, clubs and restaurants.
If you were visiting the area with a view to moving in, you might be disappointed at the lack of a cinema or theatre – but don't worry, that's a very temporary situation. The hugely popular Hertford Theatre closed for a major redevelopment a couple of years ago and is due to reopen in all its new glory with a multi-screen cinema, additional theatre performance and dance studio spaces, bars, art gallery and more besides in spring 2024.
In our view, though, where Hertford really punches above its weight is in its sense of community – and of fun! The Town Council alone, based in the historic Hertford Castle, is responsible for a range of events all year-round and aimed at all the family. Among the most popular is the annual Rock at the Castle one-day festival. This takes place on the first Sunday of August each year, featuring local bands playing a mix of original material and covers, with upwards of 30 acts playing 3 stages in the beautiful, historic Castle Grounds for crowds of up to 10,000. And best of all it's free to get in – except for a voluntary donation to a local charity chosen each year.
In a similar vein, Cars at the Castle (on the 4th of June this year), is a petrol-head's heaven, with around 50 classic cars and motorbikes on display, accompanied by local live music, while the Hertford Castle Teddy Bears' picnic provides a whole day's family fun in the sun. Add to that Open Air Cinema, Open Air Theatre, Hertford heritage Day, guided tours of the castle, the annual Christmas Market and the Beer and World Food Festival and you have a truly action-packed calendar! You can add to all that almost daily live music at Hertford Corn Exchange, which is just one of many venues for a thriving local music scene as well as a vibrant arts visual arts scene.
Finally, of course, there's an extra highlight to the Hertford calendar this year, with the addition of a very special festival day to mark the historic occasion of King Charles' coronation on Sunday 7th May. This is to be a local celebration with a national aspect – because it begins with garden games, picnic, face-painting and live music and then continues into the evening with a live streaming on a giant screen of the Coronation Concert at Windsor Castle.
That's Hertford – punching way above its weight as usual!